°In edema°
Gravidity I.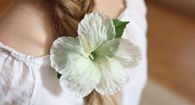 Feet bath, acupressure mother foot and hands massage /40 min/, acupressure mother massage of back and neck/20 min/, 2x drink and relax
For whole stay in Palawi dedicate 1h30min
Acupressure massage for mothers is designed to help increase the flow of blood and lymph from the legs and hands. It helps to reduce or completely eliminate swelling while preventing the formation of varicose veins. Subsequent gentle back massage releases stiff muscles due to positional change and spinal load. Massage takes place in Palawi spa clothing. The therapist uses the pressure of thumbs, palms and fingers. The therapist positions you during the massage in a way that the uterus does not forcefully push the large veins. Massage skips certain points and zones (compared to classic foot and back massage), that is inappropriate to stimulate pregnancy.
Ingredients
Foot massage: Karité/shea butter with a drop of thyme.
E-shop