°In nervousness and headaches°
Gravidity II.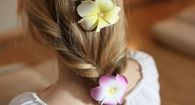 Ritual cleansing feet bath, Mother oil massage of back /30 min/, acupressure head and face massage /30 min/, 2x drink and relax
For whole stay in Palawi dedicate 1h30min
Gentle back massage releases stiff muscles due to positional change and spinal load. The therapist uses a fine virgin almond oil /delivers nutrition for dry and sensitive skin/. Face and head massag stimulates points, that are helping for overall release. During the procedure, the therapist positions you in such a way that the uterus wont be pushing the large veins. Massage skips certain points and zones (compared to classic foot and back massage), that is inappropriate to stimulate pregnancy.
Ingredients
Massage: virgin almond oil.
E-shop